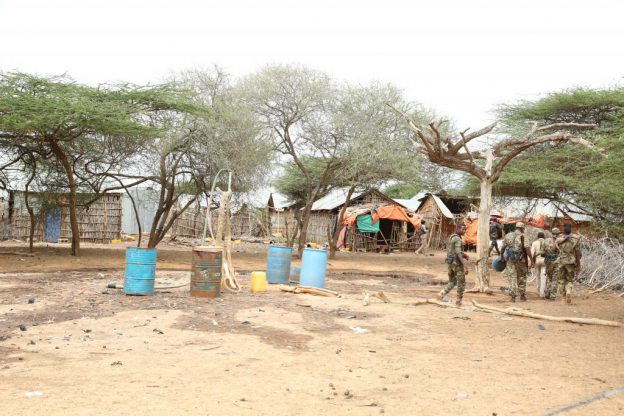 5th December 2023 admin Category :
Mogadishu Somalia, Saturday 15 April – UNHCR Somalia is welcoming a generous contribution of USD 10,544,000 by the Government of Japan to support return and reintegration of Somali refugees from Kenya and families affected by the ongoing drought.
The contribution will enhance access to primary health care assistance, shelter, education and basic social services for refugees returning to urban and rural areas. Somalia's health sector and other basic services have limited capacity to serve the existing population and the returning refugees.
The funding will further support shelter needs in both urban and rural areas. In addition, Japan has also offered to support education assistance to facilitate the enrolment of children in local schools.
Technical training, fishing and agricultural livelihoods support will also be enhanced as this will help improve productivity and increase access to food.
The voluntary repatriation of Somali refugees from Kenya has been ongoing since late 2014. As of 7 April 2017, UNHCR has supported voluntary repatriation of 61,425 returnees to Somalia. Over 20,000 of them have returned in 2017 alone. The vast majority of those returning, mainly from Dadaad Refugee Camp, are choosing to return to Kismayo.
"This generous contribution from the Government of Japan is extremely welcome and timely, with the number of drought-related displacement now exceeding 535,000. As a follow-up to the New York Declaration especially its application of Comprehensive Refugee Response Framework, we are pursuing Humanitarian-Development Nexus and working closely with JICA based on our longstanding partnership" said Mr. Takeshi Moriyama, Deputy Representative.
The USD 10 million contribution will also support activities to alleviate the drought-induced humanitarian crisis in Somalia. Vulnerable families from drought affected areas will be provided with emergency shelters and Core Relief Items.
Somalia is currently experiencing severe drought where half of the population – 6.2 million people – require urgent support. Humanitarian agencies, including UNHCR, are scaling up response to avert a possible famine and to support vulnerable families affected by the ongoing drought.