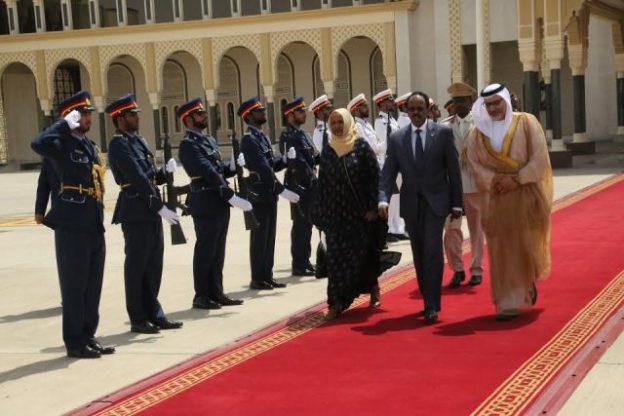 9th December 2023 admin Category :
By WAM
Published Saturday, April 15, 2017
The UAE's Khalifa bin Zayed Al Nahyan Foundation will launch a dam in Hargeisa City, Somaliland, in the next two days to continue efforts to curb famine in the Horn of Africa country.
The project was carried out upon directives from President His Highness Sheikh Khalifa bin Zayed Al Nahyan. It is supported by His Highness Sheikh Mohamed bin Zayed Al Nahyan, Crown Prince of Abu Dhabi and Deputy Supreme Commander of the UAE Armed Forces, and directly followed by H.H. Sheikh Mansour bin Zayed Al Nahyan, Deputy Prime Minister and Minister of Presidential Affairs, who is also the chairman of the Khalifa bin Zayed Al Nahyan Foundation.
The project complements the 'For Your Sake, Somalia' campaign, launched as part of the UAE's Year of Giving to help Somalia improve the difficult living conditions of people affected by drought.
A team of technicians and specialist are making final preparations for the inauguration during which full details of the dam will be announced, said an official source from the Foundation.
The UAE-funded project will drive agricultural and animal resources development in Hargeisa, and is one of projects carried out in Somalia to support the Somali people as part of fraternal relations, the sources added.
On Tuesday, the UAE launched a month-long campaign to raise AED500 million to provide food, water, medicine and other necessities to help hundreds of thousands of people in Somalia survive their third famine in 25 years.