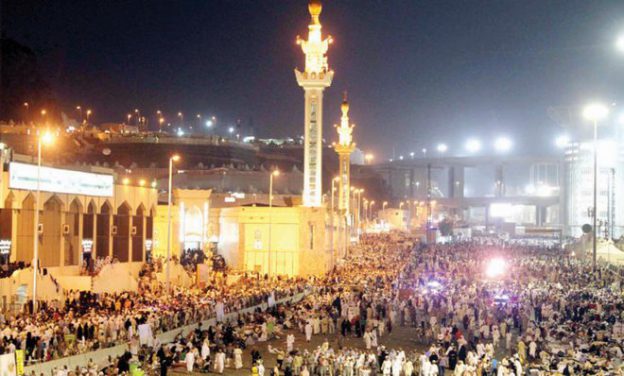 21st March 2023 admin Category :
By Max Bearak and Brian Murphy
October 19, 2016
(The Washington Post) There was no doubt in Saudi Arabia's judicial system that Prince Turki bin Saud al-Kabir pulled the trigger during a melee that left a man dead. The bigger question in the public's mind was whether a member of the royal family would escape the common punishment of execution.
The answer came Wednesday with official reports that the prince was put to death the previous day.
There was more to the sentence, however, than carried in the brief report by the state-run Saudi Press Agency. It was widely interpreted as a message from the leadership that no one in the kingdom is above the law during a difficult period of social retrenching.
Slumping oil prices have forced sweeping cutbacks in a once-solid social contract that provided generous benefits and a vast pool of state jobs in exchange for acceptance of the monarchy's absolute power. Many young Saudis have now ramped up criticism of the leadership and its policies, including an ongoing war in neighboring Yemen that seeks to restore a pro-Saudi government.
"Members of the royal family still get away with things that would be impossible for ordinary Saudis, but with this case it's not hard to feel that there is some political timing," said Ali al-Ahmed, director of the Washington-based Institute of Gulf Affairs. "The leaders are in a tough position these days, and they are very aware of the public mood."
Kabir is among thousands of princes in the extended family of the Saudi royal court and did not have any key policymaking roles. Yet his case was closely followed.
The Arab News reported in November 2014 that a Riyadh court had sentenced an unnamed prince — widely assumed to be Kabir — for the killing at a site in the desert outside the capital in December 2012. Such desert camps are popular gathering places for young Saudis to meet away from the eyes of their elders and the kingdom's morality police.
The Saudi Press Agency quoted the Interior Ministry as saying the execution was carried out Tuesday after the sentence was upheld by two courts. The statement didn't provide further details about the prince, but Ali al-Ahmed described him as a "second- or maybe third-tier" prince without a direct family link to the Abdulaziz family lineage that founded the modern Saudi state.
The influential Prince al-Waleed bin Talal, founder of business conglomerate Kingdom Holding, tweeted to more than 5 million followers under the hashtags of "justice is the basis of governance" and "decisive Salman orders retribution for a prince," Bloomberg News reported. Executions in Saudi Arabia are typically carried out by beheading with a sword.
The brawl was purportedly caught on tape. In the video below, a man who is identified as Prince Turki bin Saud al-Kabir is seen with an automatic weapon, firing indiscriminately into a crowd. While people scatter, one of them can be heard saying that the prince is drunk.
One of the last confirmed executions of a Saudi royal was that of a prince who killed his uncle, King Faisal, in 1975. The prince, also named Faisal, was immediately declared insane afterward.
Other members of the royal family have been in hot water, but the closer one is to the ruling lineage, the less likely it is that he or she will be prosecuted. In September 2015, police in California arrested Prince Abdul Aziz al-Saud on suspicion of false imprisonment, sexual assault and battery after he allegedly locked three women in his $37 million mansion and abused them. After he posted a $300,000 bail, he reportedly emptied the mansion and fled the country on his private airplane.
Of late, the kingdom has taken steps to diversify its economy so as to rely less on oil. Saudi Arabia's deputy crown prince, Mohammed bin Salman, has been put in charge of the country's economic overhaul.
Significant obstacles are in the way. It's unclear whether the kingdom's powerful and ultra-conservative religious establishment will be happy with a more Western-style economic model. And then there's a major youth bulge. More than half the country is younger than 30, and many have grown up with the expectation of easy government jobs and a lifetime of generous handouts.
Saudi authorities have executed more than 108 people this year, including 47 men convicted of terrorism-related crimes, according to a Human Rights Watch report released in July. There were 158 executions in 2015, it said. Among those put to death was prominent Shiite cleric Nimr al-Nimr, whose death in January touched off protests in largely Shiite Iran and opened diplomatic rifts between Riyadh and Tehran. Most executions are carried out for murder and drug trafficking.