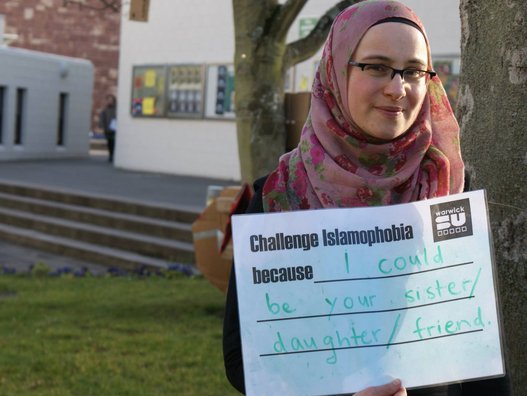 6th December 2023 admin Category :
Omar Alghabra Faces Racist Messages After Criticizing Tories On Anti-Islamophobia Motion
By:Althia Raj Huffington Post
OTTAWA — A Liberal MP received violent and racist messages on social media this week after he highlighted the refusal of some Conservative MPs to denounce all forms of Islamophobia in the Commons.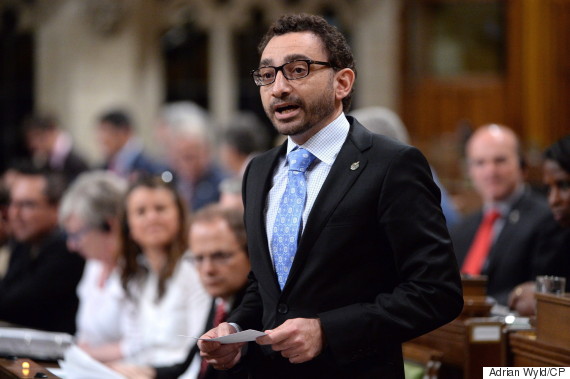 Liberal MP Omar Alghabra speaks in the House of Commons on June 3, 2016. (Photo: Adrian Wyld/CP)
Ontario MP Omar Alghabra, the parliamentary secretary for consular affairs, told The Huffington Post Canada he was taken aback by some of the hundreds of responses on Twitter and Facebook after he published this tweet: "It's sad that Conservatives denied to give a unanimous consent to a motion in the House of Commons to condemn all forms of Islamophobia."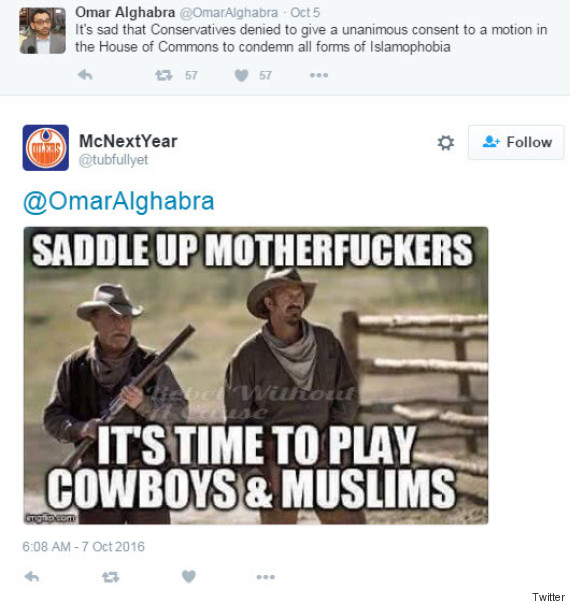 "It's not unusual that I get the occasional troll online, but I was surprised by the magnitude and the number," he told HuffPost on Friday.
"I don't believe this is representative of the majority of Canadians, but it highlights the importance of the need for public discourse and motions like the one the Conservatives unfortunately rejected," he added.
He said talking about this type of "disgusting behaviour" allows an opportunity to "speak collectively against it."
Draws like to so-called 'values' debate
The Liberal MP said he believes Conservative party leadership candidate Kellie Leitch's call for screening newcomers for so-called "Canadian values" has also heightened tensions.
"It gives licence to people who have these feelings to speak out publicly without shame," he said.
Some of Leitch's own caucus members have spoken out against her position. Fellow Conservative leadership candidates Michael Chong and Deepak Obhrai have accused her of engaging in "dog-whistle politics" and of "fear-mongering."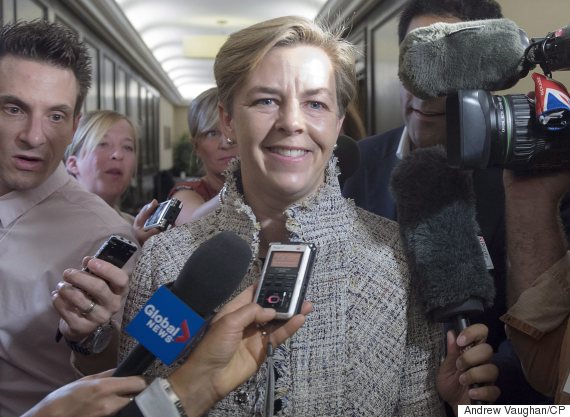 Kellie Leitch arrives at the Conservative summer caucus retreat in Halifax on Sept. 13, 2016. (Photo: Andrew Vaughan/CP)
Leitch did not respond to a request for comment. Neither did the Conservative caucus.
The motion calling on MPs to recognize that extremist individuals do not represent Islam and to condemn all forms of Islamophobia was introduced on Wednesday. The Tory MPs who denied the unanimous consent were not identified in the Commons record because there was no standing vote.
MP smeared as terrorist sympathizer
Alghabra, who was born in Saudi Arabia to Syrian parents, is a past president of the Canadian Arab Federation and someone who is frequently attacked by people such as right-wing commentator Ezra Levant who falsely claims he is a terrorist sympathizer.
"I don't want to dignify [him] with an answer. It's absurd!," the MP said.
Alghabra said he doesn't fear for his own safety but he wonders what other Muslims face regularly.
Statistics Canada noted last year that police-reported hate crimes against Muslims had more than doubled over a three-year period.
Black and Jewish Canadians, however, still faced the most reported racially and religiously-motivated attacks.