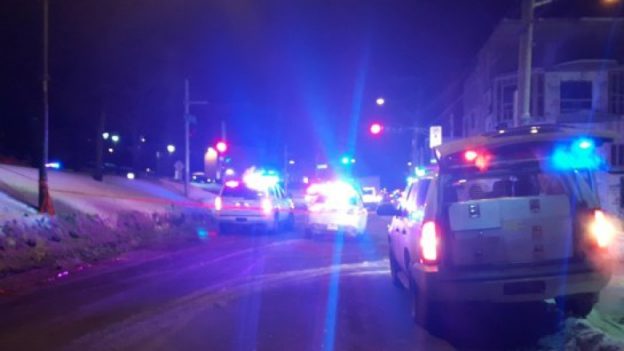 5th June 2023 admin Category :
Multiple dead after shooting at Quebec City mosque, police say
2 suspects have been arrested, according to Quebec City police
Quebec City Police say several people are dead after shots were fired inside a Quebec City mosque on Sunday night.
Multiple people are also feared wounded, according to CBC's French-language service Radio-Canada.
Their condition is not known at this time.
A few dozen people were inside the Islamic cultural centre of Quebec in the Sainte-Foy neighbourhood when the shooting began just after 8 p.m.
Quebec City Police Constable Étienne Doyon said mostly men were gathered at the mosque for evening prayers.
The director of the centre said at least five people were killed, but that information has not been confirmed by police.
Two suspects have been arrested.
A large perimeter has been set up around the mosque.
This June, during the Muslim holy month of Ramadan, a pig's head was left on the doorstep of the mosque.