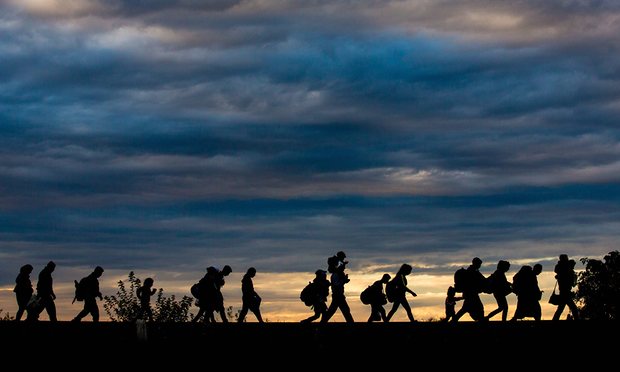 30th September 2023 admin Category :
Immigrating to Canada isn't easy, expert says
By Nicole Ireland, CBC News Posted: Nov 09, 2016
Before last night's stunning election result, many Americans declared their intentions, perhaps jokingly, that they would flee to Canada if Donald Trump pulled off a win for U.S. president.
As Trump continued to rack up votes late Tuesday and into Wednesday, the Canadian government's citizenship and immigration website crashed. A spokesperson for Immigration, Refugees and Citizenship Canada said the site "became temporarily inaccessible to users as a result of a significant increase in the volume of traffic."
Although it hasn't been confirmed whether panicked Americans contributed to that surge as Trump worked his way to becoming president-elect, the timing has made headlines around the world
The "move to Canada" frenzy in recent months was fuelled by some American celebrities, including Girls actress Lena Dunham and Breaking Bad's Bryan Cranston, publicly stating their wishes to leave the U.S. should Trump win.
But it's not possible to just pack up and move to Canada.
Halifax-based immigration lawyer Lee Cohen told The Canadian Press that U.S. citizens may believe it's an easy move because of the two countries' good relations and shared border.
But Americans would have to go through the same rigorous immigration process as residents of other countries, Cohen said, and the process would take years and thousands of dollars.
Still, some Canadians are sending messages of welcome to their disillusioned neighbours south of the border.
Hamilton Tiger-Cats offensive lineman Peter Dyakowski took the opportunity to promote Canadian football and the upcoming CFL semifinal on Sunday.
Bill Bennett, a British Columbia MLA, tweeted an invitation to Americans early Wednesday morning.
Canadian outreach to fearful U.S. voters actually started months before the election results started rolling in Tuesday night. In February, Cape Breton radio announcer Rob Calabrese started the Cape Breton if Donald Trump wins website, encouraging Americans to visit, and perhaps even move, to the region.
But on Wednesday, Calabrese told CBC Nova Scotia's Information Morning that he didn't really think Democratic candidate Hillary Clinton would lose.
Some Americans, including Gene Sperling, a former economic advisor to Presidents Barack Obama and Bill Clinton, were trying to put a stop to the move-to-Canada social media hysteria on Wednesday morning.