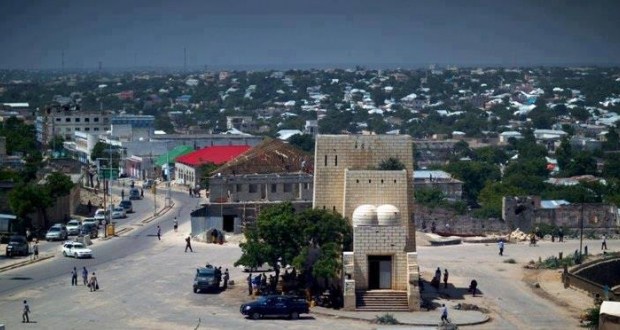 30th March 2023 admin Category :
December 30, 2017
Earlier this year, President Trump declared parts of Somalia a warzone. Since then, the U.S. has conducted dozens of drone strikes trying to stop a ruthless terrorist group that's killed hundreds.
CBS News' Deborah Patta filed this reporter's notebook from Mogadishu.
A brutal civil war followed by al-Shabab's bombing campaign has left a city in ruins. Despite this, there is a semblance of normality in parts of Somalia's capital Mogadishu.
What you don't see — because CBS News was not allowed to film there — are the roadblocks on almost every street manned either by government security forces, clan militia or private guards.
Filming in Mogadishu is still difficult: There are roadblocks everywhere, and CBS News crews were always surrounded by armed police and even arrested on one occasion.
The arrest lasted only five hours but underscores the point that even with official permission and all the right documentation – Somalia is unpredictable.
Even in a city that is no stranger to death and destruction, the most recently October 14 vehicle bomb killed over 500 people was on a scale never before seen here.
And now there is a new security nightmare: The laptop bomb that al-Shabab continues to try and perfect.
In CCTV footage, two men are shown entering the airport. One is carrying a laptop, and he slips the computer to the bomber. The man was the head of Mogadishu's airport security at the time.
The laptop exploded shortly after takeoff and blew a hole in the side of the plane. Only the bomber was killed, bu in the past 18 months, three other computers bombs were found after one partially exploded in a cargo hold.
New multi-layered security checks, including dogs trained to sniff out explosives, are supposed to stop that. But al-Shabab still has people on the inside.
"So the biggest problem we have – is that no matter who it is from the airport manager to the cleaner – everybody has to follow the security," said deputy head of security Said Eliye.
Intelligence officials told CBS News that al-Shabab will continue to make laptop bombs until they get it right. They have bomb-making factories around the country and Mogadishu, they can blend easy into local communities.
Also living in those communities are counter-terrorism police, who are frequently targeted for assassination.  Officials were scared to go on camera, filming anywhere made people nervous and we were unable to do anything without heavy security detail.
A quiet road may not look menacing but it can turn nasty in an instant.