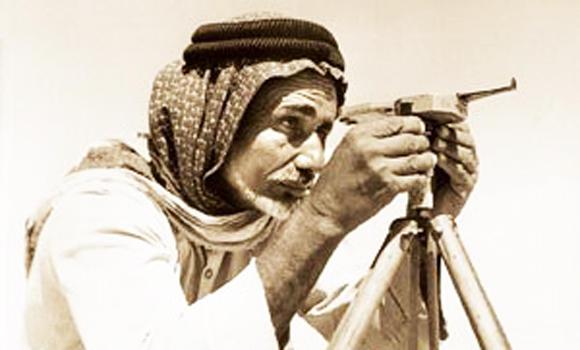 25th September 2023 admin Category :
The role of the late Saudi tracker Khamis bin Rimthan in discovering oil in the Kingdom was recently highlighted by Saudi Aramco in Dammam. Abdul Aziz Al-Mugaitib, supervisor of the Saudi Aramco pavilion at the 10th Geographical Information Systems Forum, said Bin Rimthan was the first guide appointed by Saudi Aramco.
Bin Rimthan was a legendary Ajman guide known throughout Saudi Arabia for his tracking skills and incredible sense of direction. In 1935, he was drafted by Emir Saud bin Jiluwi to serve as a guide for the first geologists, according to Aramco's reports on his service.
"Though reluctant to leave his family for months at a time, he took on the assignment and served as the single most important Saudi in the early exploration of Arabia by field geologists. Not only did he guide them, but also introduced them to the finest qualities of Bedouin life and the grace of its traditions. He also acted as a go-between the geologists and the Bedouin they met in their travels," the report said.
"American geologist Max Steineke could not have undertaken his experiments in oil exploration in the Kingdom, without the help of someone with extraordinary sense of direction and skill in travel in the trackless Saudi deserts."
"Khamis bin Rimthan was one of the most important names among the trackers in the thirties of the last century. He played a major role in the exploration for the black gold. Al-Khayr Well in Dammam city pumped 1,585 barrels per day in those days. Saudi Aramco named an oil well after him to recognize his service," the report said.
Bin Rimthan took an American exploration team, which visited the Eastern Province looking for oil in 1938, out into the desert. He guided what would become the largest oil company in the world to extract oil from Well 7 in Dammam.