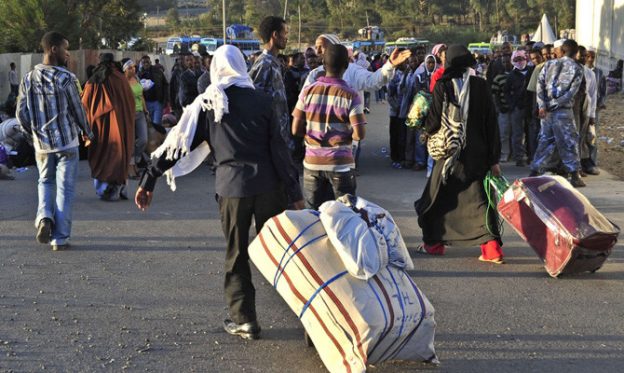 5th December 2023 admin Category :
ADDIS ABABA: Saudi Arabia has agreed to release 1,000 Ethiopian nationals who have been in prison in the Gulf state for a variety of offenses, Ethiopian state-affiliated media said on Saturday.
The decision was made following a request by Ethiopian Prime Minister Abiy Ahmed, who was in Riyadh on an official visit this week, Fana Broadcasting Corporation reported.
The agency said among the detainees were 100 women. It did not disclose what the charges were. Hundreds of thousands of Ethiopian nationals live in the Gulf region, mostly in Saudi Arabia.
Officials in Riyadh are in the process of deporting more than 500,000 undocumented Ethiopian migrants.
So far, 160,000 have arrived back in the Horn of Africa country.
During his recent visit to Riyadh, Ahmed met with leaders of Ethiopian community and discussed setting up a strong partnership between the government and the community to address challenges they are facing.
The trip is his first outside Africa after three visits to neighbouring countries. The East African nation secured thousands of exit visas for its nationals and flew them back home.
Established diplomatic relations in 1948, Saudi Arabia is among the first Arab countries to open embassy in Addis Ababa.