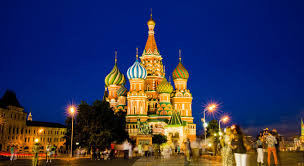 5th December 2023 admin Category :
By Katy Barnato
(CNBC) Russia is the most unequal major economy in the world, with almost two-thirds of its wealth controlled by millionaires
, a wealth research company has said.
Sixty-two percent of Russia's wealth is held by U.S. dollar millionaires
and 26 percent of its wealth is held by billionaires, New World Wealth said in a report on Wednesday. Russia's economy is climbing out of recession and the International Monetary Fund sees it growing by 1 percent in 2017.
"If millionaires
control over 50 percent of a country's wealth then there is very little space for a meaningful middle class," New World Wealth said.
Japan — the world's third-largest economy — was the "most equal" major country by this measure, with millionaires controlling only 22 percent of total wealth
.
The U.S. was "surprisingly equal," with around one-third of total wealth held by millionaires.
"This is surprisingly low considering all the negative press that the U.S. gets in terms of income inequality," New World Wealth
said.
Income inequality, along with stagnating real wages and the welfare of the working and middle classes, is in focus in the U.S. ahead of the presidential election in November.
New World Wealth ranks the U.S. eighth in the world for average wealth per person, which it puts at $151,000.
Up top on this measure was Monaco, where over 5 percent of the 40,000 residents are worth over $10 million. Wealth
per capital stands at just under $1.6 million in the country.
Proportion of wealth held by millionaires:
Russia: 62%
India: 54%
UK: 35%
US: 32%
Australia: 28%
Japan: 22%