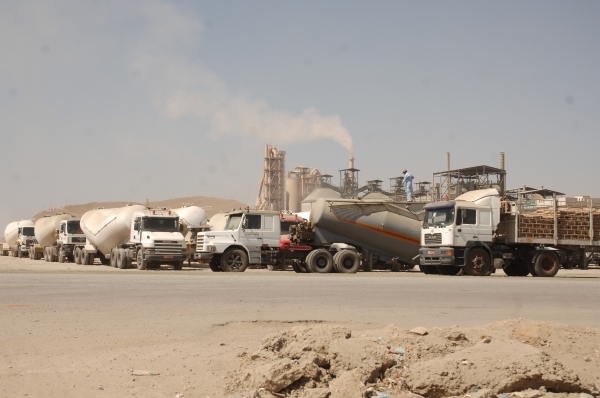 3rd October 2023 admin Category :
MUSCAT: Raysut Cement is in the process of setting up a subsidiary firm – Barqaaqo Cement Company — for supplying cement mostly to Somalia through a newly built terminal there.
Raysut Cement will have 51 per cent stake in the newly formed Barwaaqo Cement Company, the company said in its six month report.
Further, Raysut Cement's plans to build a terminal in Duqm are underway, which will ease supplies of cement required for developing the area.
Also, the company is planning for 150 tonnes per hour Rotary Packing Machine with Auto Truck loader at Salalah to provide larger and faster capability of packing cements in bags. "The company also is in the process of increasing the silo capacity in Salalah plant and Pioneer to add flexibility to higher productions," Raysut Cement said in the statement posted on MSM website.
Gas price hike hits profit
Raysut Cement said its profit before tax fell 30.34 per cent from OMR17.48 million for the first half of 2014, to OMR12.18 million, mainly due to a substantial rise in natural gas price from January 1, 2015. The group's operating profit declined by 25.89 per cent to OMR13.21 million for the first half of 2015 from OMR17.83 million for the same period last year.
Raysut Cement's group revenue fell by 5.39 per cent to OMR46.82 million from OMR49.49 million during the six-month period under review.
"In spite of the severe price competition from the UAE suppliers, and the volatility in the export market, the parent company has achieved the sales revenue out of its Salalah operation of OMR32.05 million during the period against OMR35.61 million during the corresponding period in the previous year, which fell by 9.99 per cent." Profit before tax of the parent company stood at OMR8.94 million for the period against OMR15.16 million earned during the corresponding period of last year, a decline of 41 per cent.
The major markets for the parent company are domestic, Yemen and East African markets, and that for Pioneer, there are UAE and Oman markets. In southern Oman and southern Yemen markets, the parent company is the major player.
Raysut Cement's group as a whole has sold 1,885,041 tonnes of cement in the first half of 2015 against 1,981,710 tonnes of cement in the same period last year. Overall, there is a decline of 4.87 per cent.
The parent company has sold 1,151,917 tonnes of cement during the period against1,295,000 tonnes of cement in the same period of last year, out of the operations in its Salalah plant, afall of 11.05 per cent.
At Pioneer Cement, a subsidiary company, plant in UAE, has sold 738,186 tonnes of cement against 720,254 tonnes in the same period of last year, indicating a growth of 2.49