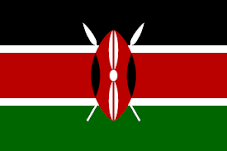 7th June 2023 admin Category :
By By EMMANUEL WANJALA
(The Star) Attorney General Githu Muigai is leading the Kenyan delegation to the International Court of Justice (ICJ) in The Hague to present Kenya's submissions to the Court on the Maritime Delimitation in the Indian Ocean.
The suit against Kenya was filed by the Federal Republic of Somalia on August 28, 2014, requesting the Court to determine the precise geographical boundary dividing all the maritime area between Kenya and Somalia in the Indian Ocean.
Kenya has however held that it has exercised uncontested jurisdiction over the disputed maritime areas since it first proclaimed its Exclusive Economic Zone (EEZ) in 1979.
Kenya further considers that the maritime boundary should follow the 'parallel of latitude' which has been used as the boundary between itself and Somalia since 1924.
Kenya has also challenged the jurisdiction of the ICJ to hear the matter and the admissibility of the suit by Somalia.
According to the AG's office, an MOU between Kenya and Somalia signed on April 7, 2009 in Nairobi, the two parties agreed to delimit the maritime boundary by negotiation, and not through Court processes.
The MOU held that an agreement would be finalized only after the UN Commission on the Limits of the Continental Shelf had established the outer limits of that maritime boundary.
Kenya argues that the Court's jurisdiction specifically excludes disputes where the parties have agreed to another method of settlement as is with the current case.
The preliminary objection forms the core of the oral proceedings to be held between Monday 19 and Friday 23 September 2016.