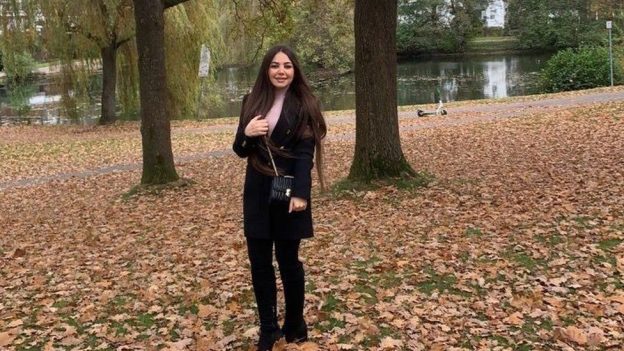 8th February 2023 admin Category :
A 24-year-old Kurdish woman from northern Iraq has become the first victim of this week's mass drowning in the Channel to be identified.
Maryam Nuri Mohamed Amin was one of 27 people who died while attempting to cross to Britain on Thursday.
Her fiancé, who lives in the UK, told the BBC she was messaging him as the group's dinghy started deflating.
She tried to reassure him that they would be rescued.
But help came too late, and she and 17 men, six other women – one of whom was pregnant – and three children died after their inflatable boat sank into the sea off the northern French coast.
There were only two survivors – an Iraqi and a Somali. The disaster marked the biggest loss of life by drowning in the Channel in many years.
Her fiancé said Maryam, nicknamed Baran, had been on the boat with a female relative.
He had not known beforehand about the attempted Channel crossing and said Maryam's arrival in the UK was supposed to be a surprise.
They were messaging each other on Snapchat just before the dinghy began to lose air, he said. Maryam told him that the boat was deflating and that they were trying to get the water out of it.
He said she had been trying to reassure him in her last message, and give him hope that the authorities were on their way to rescue them.
Reports from Calais say the two survivors of Wednesday's sinking have been discharged from hospital and are due to be questioned about how many people were on the boat.
Maryam's uncle confirmed to the BBC that she was one of the people who drowned in the English Channel.
He said the family heard the news from two people who were with her, and the family were waiting for her body to be flown back to Kurdistan.