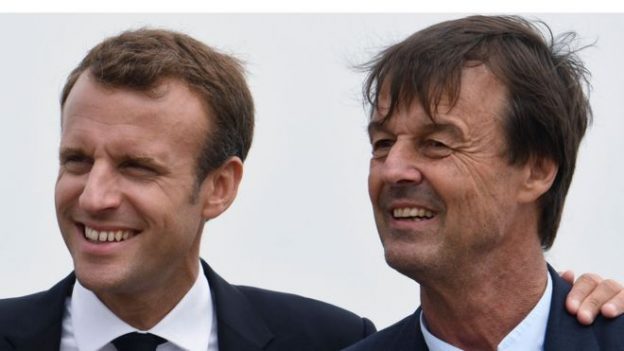 5th June 2023 admin Category :
Wasiir Faransiis ah oo xilkii iska casilay isaga oo daacad waraysi siinaya
French Environment Minister Nicolas Hulot has resigned on live radio, in a dramatic announcement that caught even President Emmanuel Macron by surprise.
The former TV presenter and green activist said he had quit after a series of disappointments in attempts to address climate change and other environmental threats.
Mr Hulot said he felt "all alone" in government.
The decision was taken on the spot and, he added, even his wife did not know.
"I am going to take… the most difficult decision of my life," the minister said in an interview on France Inter radio.
"I am taking the decision to leave the government."
Nicolas Hulot : "Je prends la décision de quitter le gouvernement" #le79inter cc @leasalame @ndemorand pic.twitter.com/MhRq7zEktM

— France Inter (@franceinter) August 28, 2018