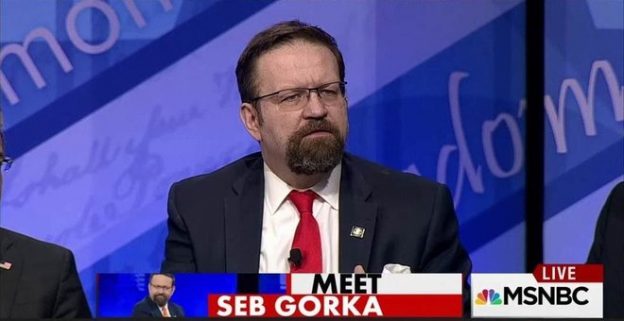 28th September 2023 admin Category :
DUBAI: A White House national security adviser Tuesday defended US President Donald Trump's silence on an explosion at a mosque in Minnesota, saying the blast could be a fake hate crime "propagated by the left."
When asked on MSNBC why Trump had not commented on the incident which took place on Saturday, Sebastian Gorka said the president wanted to learn more about the event before he made a statement.
"When we have some kind of finalized investigation, absolutely," Gorka said when asked whether Trump would comment on the incident at the Dar Al-Farooq Islamic Center in Bloomington.
He went on to suggest that the attack could have been a "fake" hate crime.
"There's a great rule: All initial reports are false,″ Gorka said. "You have to check them and find out who the perpetrators are. We've had a series of crimes committed, alleged hate crimes, by right-wing individuals in the last six months, that turned out to actually have been propagated by the left.
"So, let's wait and see," he said. "Let's allow the local authorities to provide their assessment, and then the White House will make its comments."
MSNBC host Stephanie Ruhle said that Trump could denounce the mosque attack without commenting on the perpetrator.
"You don't have to make a statement about who did it, but you can make a public statement denouncing how terrible it would be to attack a building of worship," she told Gorka.
"That's fine, and I'm sure the president will do that," he replied.
He also said: "People fake hate crimes… The question of who does it is a question, when you've had people fake hate crimes with some regularity in the last six months."
Minnesota Gov. Mark Dayton declared the incident a "a criminal act of terrorism" when he visited the center on Sunday.
There were no injuries in the blast that took place at 5 a.m. local time on Saturday morning.