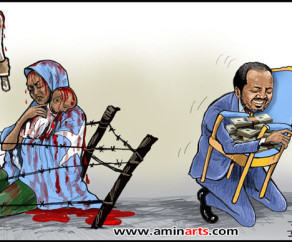 7th June 2023 admin Category :
Published November 30, 2016
MOGADISHU, Somalia –  Somalia's government has delayed presidential polls for the third time amid allegations of bribery, fraud and intimidation of voters.
Presidential polls had been scheduled to take place Nov. 30 but Omar Mohamed Abdulle, Somalia's electoral commission chairman, said this week that the presidential election would likely be held in December. He gave no precise date.
The delays reflect the challenges of electing leaders in a country riven by clan rivalries and the constant threat of attacks by Islamic extremists opposed to Western-style democracy and who are fighting to impose an Islamic state in this Horn of Africa nation.
Somalia's president is not elected directly by a popular vote. Some 14,000 delegates selected by their respective clans elect the members of the upper and lower houses of parliament. Then the parliamentary members elect the president.
Officials say the voting for members of the upper house is almost complete while that for the lower house is just past the halfway mark.
There is growing skepticism about whether the presidential election can be held before the end of 2016 as some clans and candidates continue to file complaints over the process.
Allegations of corruption and manipulation abound, leading to warnings by the electoral commission that some elected seats may be nullified because of allegations that candidates paid bribes to sway voters.
Opposition leaders insist that the ongoing process to elect lawmakers is marred by massive fraud in favor of the current administration's hand-picked members.
"It's very unfortunate that they haven't even given an exact date for the election," said Jabril Abdulle, one of about 18 presidential candidates. "The main mistake is that the electoral body doesn't have any schedule. And what is more worrying is that this uncertainty can create instability and can question the credibility of the whole process."