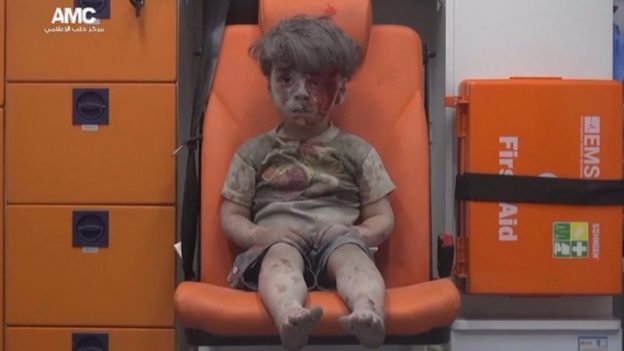 25th September 2023 admin Category :
Omran Daqneesh's brother dies from air strike injuries
The brother of five-year-old Omran Daqneesh, whose bloodied face from an airstrike in Syria reached a world audience this week, has reportedly died from injuries sustained in the attack.
A haunting image of Omran, left injured after two days of airstrikes hit Aleppo, has spread throughout the global media.
Now activists have reported his 10-year-old brother, Ali, died on Saturday from the same air attack. He is believed to have succumbed to injuries sustained during the strike.
Another sibling, as well as the boys's mother and father, were also said to have been hurt during the attack.
Footage of Omran has been shared online to such an extent that he has become a symbol of Syria's devastating civil war.