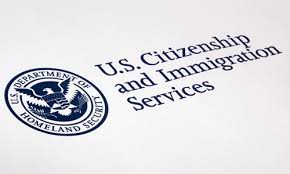 30th September 2023 admin Category :
In the final week of the Obama Administration, the outgoing Secretary of Homeland Security (DHS) extended the Temporary Protected Status (TPS) for Somali nationals and others for an additional 18 months. The program was not scheduled to expire until March 2017.
by Bob Price17 Jan 2017Washington, D.C
(Breitbrat) Somali nationals, and "eligible individuals without nationality who last habitually resided in Somalia," now have an additional 18 months added to their "temporary" status that has been in place since 1991. The program was extended by President George W. Bush in 2001 and by President Obama in 2012. When a "temporary" status lasts 25 years, it's not temporary at all, Center for Immigration Studies Director of Policy Studies Jessica Vaughn told Breitbart Texas on Tuesday. "This example is an illustration of why the Trump administration and Congress need to try a different approach."
The new extension, announced on January 17 in a statement obtained by Breitbart Texas, does not begin until March 18, 2017. It is not clear why DHS Secretary Jeh Johnson is taking this action in the final five days of his administration instead of leaving it for the new DHS secretary to handle. In addition to extending the TPS benefit to these foreign nationals, the extension also allows the "beneficiaries" to re-register for an Employment Authorization Document (EAD). Because the current EADs might expire prior to the approval of the renewal, Secretary Johnson took the liberty of extending the validity of the current Somalia EADs for an additional six months.
"It is very concerning that the Obama Administration is apparently rubber-stamping the extension of status for Somalians, and automatically extending the validity of the work permits, without re-examining the cases," Vaughn stated. "There may be individuals who are associated with terrorism or crime who are living here in plain sight with TPS. For this reason, USCIS should require every alien with TPS to have another interview and check the applications carefully for fraud or other factors that would make them ineligible. "
"USCIS has made so many mistakes before in approving terrorists or fraudulent applicants, they should be taking their time with these extensions, not giving them what seems to be virtually automatic approval," she concluded.
NumbersUSA Policy Analyst Andrew Good agreed with Vaughn that there are significant problems with the TPS program. "Anything that has been in place since 1991 should not be called temporary," he told Breitbart Texas in a phone interview. "The Executive Branch has broad authority over these programs. It would work much better if the extensions were required to be approved by Congress."
"While this extension was not done egregiously far in advance," Good explained, "it is not clear why it had to be done this week. He said that since the we have not yet entered the extension period, it is possible the incoming Trump Administration could rescind the extension. "While this particular TPS program applies to a relatively small number of refugees, people with other nationalities obtaining TPS status number in the thousands. And, the DHS can extend the programs as many times as they want under current law."
Breitbart News reported in January; however, that Somali refugees are arriving in the U.S. at the highest rate ever, since the beginning of the new fiscal year that began on October 1. In fact, 2,775 Somali refugees have arrived between October 1 and December 7, a 30 percent increase over the same period in FY 2016.