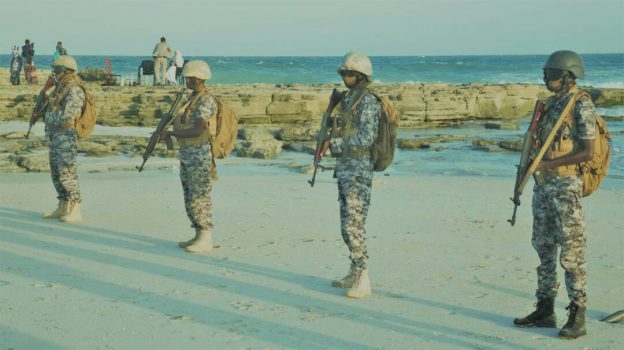 27th March 2023 admin Category :
NAIROBI/BOSSASO (Thomson Reuters Foundation) – Women and girls in Somalia's semi-autonomous region of Puntland who accuse police, army and marines of raping them are not receiving justice, campaigners said on Tuesday.
Activists from the Galkayo Education Center for Peace and Development (GECPD) said no one has been charged in three cases of rape which have been reported to the police since December, in which security forces are suspected of involvement.
"We have seen an increase in cases of sexual violence that is sadly being perpetrated by persons suspected to be members of the police force," said Hawa Aden Mohamed, director of GECPD, which is helping the women and girls involved in the cases.
"A law was passed on sexual offences, but it remains on paper, and is not being enforced. Police and investigators are not very aware of it, and even judges continue to ignore it."
A senior police official in Puntland denied the allegations.
"Puntland is against rape. Any soldier who rapes is jailed and tough measures are taken against him," said Osman Hassan Awke, Puntland's deputy police commissioner.
"We are investigating the rape cases in Galkayo and any civilian or soldier found to be guilty of rape will face severe punishment," he told the Thomson Reuters Foundation.
Rape is pervasive and often goes unpunished in much of Somalia where rape victims are traditionally forced to accept compensation and marry their assailants in a centuries-old practice designed to end war between rival clans.
GECPD said it had documented victims' testimonies and helped them to file complaints, as well as providing counseling.
In December, a 16-year-old girl with mental disabilities was gang-raped by four men suspected to be from the Puntland Maritime Police Forces in the coastal town of Garacad, it said.
The suspects were arrested but later set free after swearing on the Quran to deny the charges, while the victim was told she needed four witnesses in order to press charges, GECPD said.
The same month, a 29-year-old woman living in a camp for displaced communities in north Galkayo reported to the police that she was raped at gunpoint by a man wearing a military uniform, but no action was taken, GECPD said.
In the third case, four women were abducted from a settlement in Galkayo in January by eight armed men – some of whom they identified as local policemen – and two were raped, the campaign group said.  One man was arrested, then later released, it said.
Somalia's northern Puntland region passed a landmark law in 2016 criminalizing sex crimes such as gang rape but campaigners say police in the conservative region are either unaware of it or do not see violence against women as a serious crime.
Police training is needed to ensure investigations and bring perpetrators to book, they said.
"Rapes are often not reported," said Brendan Wynne from New York-based Donor Direct Action, which supports rights groups.
"When they are, the criminal justice system is often not able to deal effectively with the case either because of logistic issues such as gathering forensic evidence or feeding a suspect in custody, or because of a lack of knowledge."