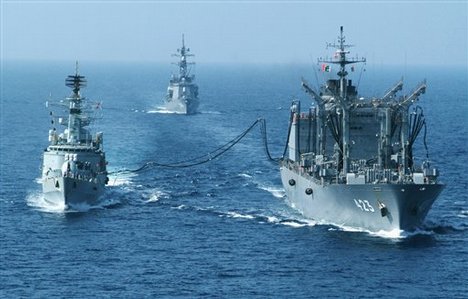 3rd December 2023 admin Category :
Julian Ryall, Tokyo – IHS Jane's Defence Weekly
01 November 2016
The number of Japanese Maritime Self-Defense Force destroyers taking part in anti-piracy operations in the Indian Ocean off Somalia is to be cut from two to one, the Ministry of Defense (MoD) in Tokyo said in a 1 November press release.
An MoD official told IHS Jane's that one of the destroyers will return to Japan in December.
Tokyo has deployed two destroyers and two Kawasaki/Lockheed Martin P-3C Orion maritime patrol aircraft to the region since 2009 to protect merchant ships.
Japan said it is now able to reduce its presence in the area due to decreasing cases of piracy.