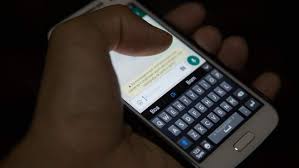 21st March 2023 admin Category :
Lawyer and legal advisor urges couples not to exchange insults on social media
The Sharjah Federal Court of Appeal has sentenced a 54-year-old Arab man with a fine of Dh5,000 followed by deportation on charges of insulting his wife through a WhatsApp message.
Eman bin Sabt, lawyer and legal advisor, said that that the Court of Misdemeanours sentenced in absentia the husband for the insulting words he sent to his wife after a fight between the two in their house. When he left the house, he continued to insult his wife by sending her insulting words on WhatsApp.
She added that the ruling was not accepted by the Public Prosecution, who appealed the ruling and demanded that the husband be deported from the country in accordance with the law.
Ms bin Sabt said that the court issued a ruling to add deportation to the initial verdict of financial fine, noting that the coupleare in their fifties, and have older children,with one of their daughters married.
She urged couples not to exchange insults through social networking, which is subject to penalties including fines and deportations. This, she said, negatively affects the social stability of families as well as the future of their children.
The legal advisor pointed out that argument between couples is natural, but if such arguments become quarrels and turn into heated discussions, they must wait and try to solve marital problems between them without approaching courts.