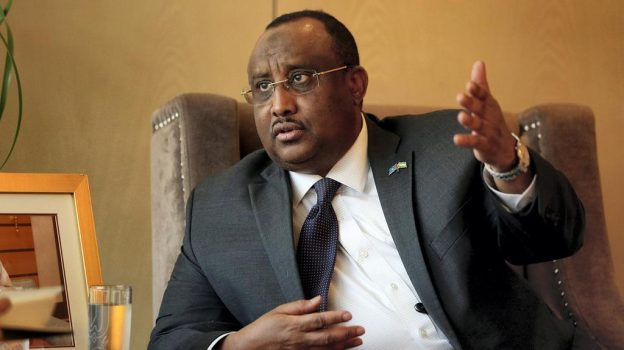 12th November 2018 admin Category :
UAE role is crucial, says Somali regional leader
The UAE's engagement with Puntland is crucial to development and security in the impoverished Somali state, its president said.
Abdiwele Mohamed Ali said the Bosaso port being developed by Dubai-owned P&O would be the cornerstone of the state's economic future, despite the current diplomatic crisis between Abu Dhabi and Somalia's central government in Mogadishu.
The country as a whole needs the expertise and investment of the UAE and others to heave itself out of poverty, Mr Ali told The National in an exclusive interview.
"We have the longest coast in Africa, we have minerals, we have oil," said Mr Ali, who served as Somalia's prime minister between 2011 and 2012. "We are a poor people sitting on a gold mine."
The Puntland president, who is on a four-day official visit to the Emirates to soothe fears that the diplomatic dispute could affect vital investments in the autonomous region, confirmed that the UAE would also continue to fund anti-piracy and anti-terrorism operations there.
He said the US$336 million (Dh1.23 billion) port at Bosaso, on the Gulf of Aden, was the answer to his state's economic and security malaise.
The project will not only pull Puntland's disaffected youth out of poverty and unemployment, but also help to tackle extremism and human trafficking, he said.
"Why are our youth joining Al Shabab, why are they joining ISIS, who do they go into piracy? Because they have no hope," Mr Ali said. "That is why the support of the UAE is so important."
When asked about reported displeasure stirred in Mogadishu by the project, he said: "We need development and no sane individual or leader will object to that."