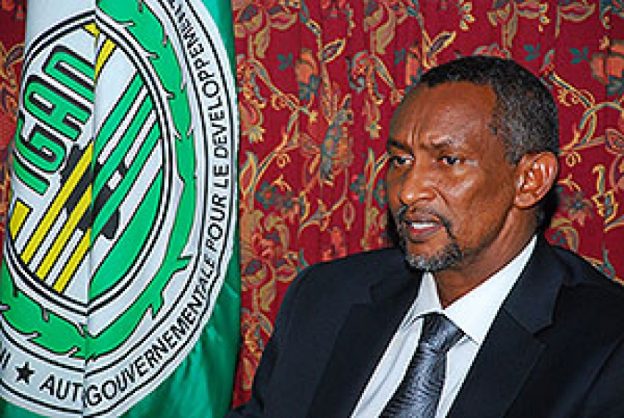 29th May 2020 admin Category :
Executive Secretary of IGAD
H.E. Amb. Mahboub Maalim
Re: Appointment of National Commission for Reconciliation and Dialogue with Somaliland
On July 17, 2019, the President of the Federal Republic of Somalia H.E. Mohamed Abdullahi Mohamed appointed a reconciliation commission consisting of a team of six former government officials to lead the anticipated reconciliation and dialogue with Somaliland.
It is important to note that most of the appointees on this commission hail from the south, and although they are respected career politicians and distinguished members of society; they nevertheless have a limited understanding of the complex tribal issues and concerns prevalent in these regions. This includes the Chairman, Hon. Abdullahi Sheikh Ismail.
Only two members out of the six-member commission are from the north as it stands. That is a far cry from President Farmaajo's election promises of a fair, inclusive, and more open government.
Furthermore, the majority of the people in the north are adamantly opposed to secession and believe that in order to attain a meaningful reconciliation, the federal government must first abandon its misguided policy of appeasement and preferential treatment of one tribe at the expense of others.
Unfortunately, the president has missed a golden opportunity. It was a colossal error of judgment on his part to exclude from this important commission the very communities who were supposed to be on the reconciliation table. The president could have easily appointed a balanced and more inclusive commission.
In reality, the commission lacks support and does not have the mandate needed to effectively reach a broader consensus of reconciling between the concerned parties.
To achieve a comprehensive and lasting peace in northern Somalia, the federal government must follow through with its promise of bringing people together rather than apart.
All stakeholders in the region should be involved in the dialogue and the reconciliation process, this includes the unionist tribes such as our Warsangeli community, in Sanaag region.
Inclusivity of all people includes the responsibility of the government to consult with the locals whose lives have been affected greatly by the political instability in the region.
But more importantly, to send a fact-finding mission in areas/cities where Somaliland militia has committed crimes against humanity including the indiscriminate mass-killings, in Xingalool, Yube, and Damala Xagare in Sanaag region.
It is imperative that the international community play a significant role to promote regional peace, security, and prosperity in order to achieve a durable peace in Somalia and in the greater Horn of Africa.
Sincerely,
Mr. Abdulkadir Khalif
Chairman.
Mrs. Leila Korshell
Vice-Chairperson
Chairman: Sanaag, Sool and Bari Organization (SSB) Email: ssb-org@outlook.com
Twitter: @SanaagSb
Cc: U.S Mission to Somalia
Cc: EU Delegation to Somalia
Cc: UNSOM
SSB is a community-based organization dedicated to the advancement of political and economic development in Maakhir/Sanaag region, Somalia/Puntland.